Photo enthusiasts and photographers,
here is one cool way for you to get to know other people who love photos just as much as you do.
PCC's Photo Shoot for a Cause.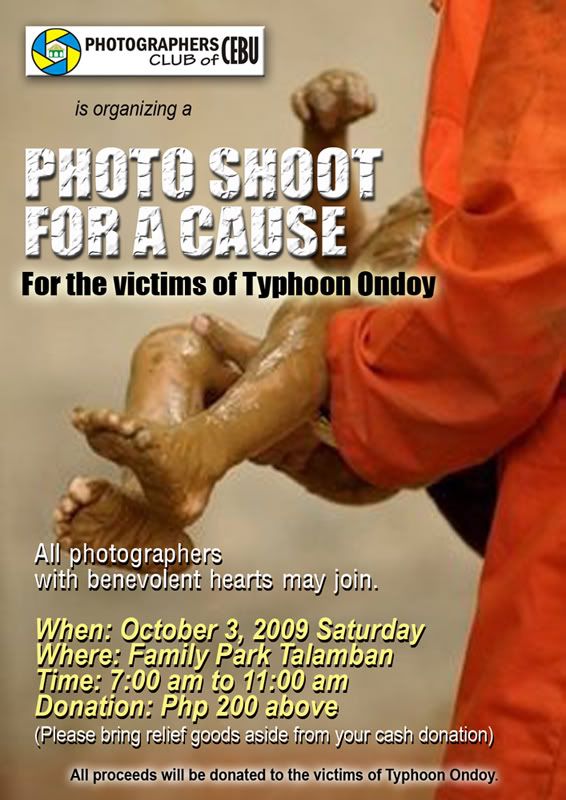 And here is your grocery list:
FOOD
: rice, noodles, canned goods, sugar, iodized salt, cooking oil, monggo beans, potable water.
MEDICINES
: paracetamol, antibiotics, analgesic, rehydration salts, multivitamins, medications to treat diarrheal diseases.
NON- FOOD
: bath soaps, face towels, shampoo, toothbrush, toothpaste, plastic mats, blankets, jerry cans, water
*There are a lot of donated clothes already
but never enough food, medicine and water
.
*If you can't make it on Saturday, you can still help the victims of Ondoy by dropping your donations at these areas.

WANTED:
Additional volunteer models and MUA's

If you are interested to render your service for free, please contact any of the PCC BOD's at photographersclubofcebu@gmail.com or send a message to Michol Sanchez.
Eleanor Roosevelt once said,

"When you cease to make a contribution,
you begin to die."
So, see you all there?